Office   
 〒430-0946          
 Hamamatsu-city Naka-ku
    In Hamamatsu Castle
  TEL:053-456-1303
Mail: mail@hama-svg.jp
Hamamatsu Volunteer Sightseeing Guide Group are groups of the people who guide the sightseeing of Hamamatsu such as the history, the culture and industry etc. with heartful mind.
PROFILE 
Hamamatsu Volunteer Sightseeing Guide Group was established in 1999 by the first chairman Mr.Noboru Furuhashi and other members. A first training lecture cource was opened in the next year, and many persons attended to it.

Total a little over a hundred members are registered at 2017.

Now, we are carrying out to guide at Hamamatsu Castle, Saigagake Museum and JR Hamamatsu station everyday, and at Hamamatsu Festival Pavilion for Sunday etc.

A kite-flying experience corner at Hamamatsu festival days in May was entrusted to us from City in 2001 and we carry it out every year afterward.

As one of the big event, our members attended to site of "Pacific Flora 2004 at Hamana-ko Lake" every day during it's period and did guide about Sightseeing near site to many visitors.

We always strive to cooperate to City events etc. and also carry out our planning events.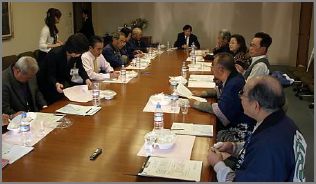 Talking with the Mayor
Hamamatsu Volunteer Sightseeing Guide Group had a meeting (chat! Yaramaika) for exchange of opinions with the mayor (Mr.Suzuki) of Hamamatsu City. We attended with a uniform "happi" coat and asked him to utilize us more and more for developing sightseeing at Hamamatsu.

 Supporting Activities
      for Foreigners

*Hamamatsu Foundation for
International Communications
and Exchanges (HICE)
  Tel: 053-458-2170

*Hamamatsu Sightseeing
Information Center  
   Tel: 053-452-1634


 LINK(INSIDE of this Web)
Hamamatsu Castle 5 views
  (浜松城5景/富士・桜・紅葉など)


 LINK
(OUTSIDE of this Web)
Hamamatsu City Official WebSite
(浜松市公式HP)
Hamamatsu Visitors & Convention Bureau
(コンベンション・ビューロー)
International ATM Service
(Withdrawals for cards issued abroad)
(日本円引き出し)
International Calls fromPublic Telephones
(国際電話)
(Nearest International Telephon Boxs from Hamamatsu Station, for 100yen coins Usable・・・Bus Terminal --Ref.)
Hamamatsu Foundation for
International Communications
and Exchanges (HICE
)
(浜松国際交流協会)
Central Japan Railway Company
(JR東海HP)
JR-Tokaido SHINKANSEN
Timetable
(東海道新幹線時刻表)
JR-JAPAN RAIL PASS
   not for Nozomi・Mizuho
(レールパス/海外発行JR乗車引換券)
JR-Ticket in English
(JR乗車券/英語表示)
Hamamatsu Pedal
(レンタ・サイクル)
Let's enjoy Hamamatsu with a rental bike departing from downtown!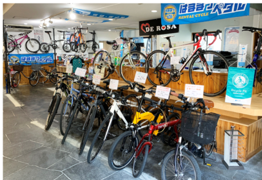 The whole view of
       Hamanako-Lake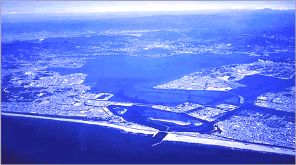 TOKUGAWA IEYASU
Ieyasu (one of the most famous person in Japanese History) established the Edo Period Rule (1603-1863). He was born in 1572, and spent 17 years at Hamamatsu Castle, from the age of 29 to 45. During this time many famous battles took place. Althogh Ieyasu's 17-year stay at Hamamatsu endures for many difficult years, it did commence 300 years of glorious Tokugawa history.
Hamamatsu Castle Park
(Map&Guide)(incl.Eng)
 (浜松城公園散策マップ)
        THANKS
Most Parts of Refferd and Linked Materials and Maps are from [Hamamatsu City Handbook] etc.